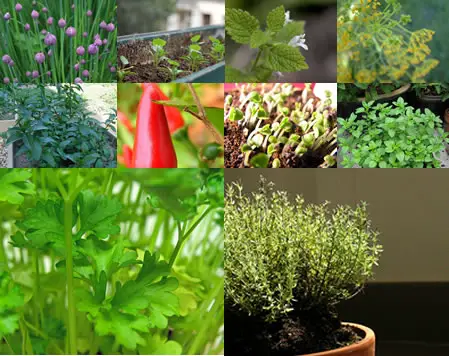 Plantas
Aqui estão os arbustos aromáticos que você deve ter no seu jardim
Ao planejar e projetar o jardim, é essencial levar em conta não apenas o aspecto visual, mas também o aspecto olfativo. Por isso é importante usar arbustos aromáticos que sejam agradáveis para todos. Absolutamente todas as plantas e flores têm o seu próprio cheiro, mas algumas espécies têm aromas mais intensos do que outras. Há arbustos que podem encher o seu jardim de aromas, como a senhora da noite, gardênia, etc. Estes são os mais populares.
Laurel
O louro é um dos arbustos mais utilizados na gastronomia , especialmente na cozinha mediterrânica, pois as suas folhas têm um aroma agradável e podem dar sabor a guisados, molhos, sopas e carnes. Tem folhagem verde brilhante e pode ser cultivada em vasos, mas se a colocar no solo do jardim, garanto-lhe que pode atingir 15 m de altura. É por isso que é frequentemente usada como sebe para marcar os limites do jardim.
Lady of the night ou night gallant
A beleza da noite é um dos arbustos aromáticos mais maravilhosos , cujas flores brancas, amarelas ou esverdeadas emitem um aroma intenso e agradável. Este arbusto, botânicamente conhecido como Cestrum nocturnum , pode atingir 4 m de altura.
Gardênia
Gardenia, também conhecida como Cabo Jasmim, é um arbusto perene que pode atingir 2 m de altura. Floresce duas vezes por ano e tem flores brancas extremamente perfumadas. Além de ser cultivado como um arbusto de jardim, o Cabo Jasmim também pode ser cultivado em vasos.
Madressilva
A madressilva, também chamada Lonicera, é um arbusto trepador, cujas flores são em forma de sino e geralmente se distinguem pelo seu cheiro doce. Existem cerca de 500 espécies destes arbustos aromáticos, embora os botânicos só tenham reconhecido 100, portanto, se você controlar o seu crescimento no jardim, não haverá problema.
Outros arbustos aromáticos
Estas são apenas algumas variações de tantos arbustos aromáticos, uma vez que a gama destes é muito ampla. Outras espécies que você pode obter incluem madressilva, salva, lilás, wisteria, capim-limão, espinheiro, murta, laranja mexicana e rododendro.
Aqui estão os arbustos aromáticos que você deve ter no seu jardim Você já tem alguns? No GardenCenterEjea você pode obtê-los.